5% OFF ONLINE WITH VOUCHER CODE with promo5

Our watch repairs won't leave you feeling as flat as your worn out battery!
Watch Battery Replacement
As Experts in Timewear, Creative Watch Co specialise in watch battery replacement and can check your watch is waterproof at our Birmingham service center, whether or not they have been purchased from us.
The knowledge that whatever goes wrong, we'll apply our considerable experience and expertise to making it right. Our in-house watch service center and our status as fully authorised dealers means that sourcing parts and carrying out watch repairs is a smooth process which won't leave you feeling as flat as your worn out battery.
We have access to a wide range of watch service parts and batteries that a lot of other dealers can't source. We are approved by many watch brands to carry out on-site watch repairs, and are proud to have recently been granted the Swatch Group Approved Service center status (Tissot, Omega, Longines, Certina, Rado etc).
We offer a watch battery fitting service 'while you wait' in our Birmingham watch repair center. Typical prices are from £5-15 for a new battery in store. We can fit new watch batteries for most brands, and ensure watch re-sealing with our state of the art witschi pressure check machinery. If you would like a watch pressure check we can run pressure cycling tests for anything from a water resistant fashion piece to a full waterproof diver watch.
We will give an approximate quotation for a new watch battery and pressure check when you give us some basic information. The form below enables you to do this.
If you are posting the watch into our Birmingham Watch Center, we will assess the watch before commencing any work. Once the battery has been renewed we will check that the movement is functioning properly. A watch sealing check will be carried out to the specification that the watch was designed for, and then be posted back to you via Royal mail recorded delivery.
Please contact Susan@creativewatch.co.uk or call 0121 233 7457 if you have any questions.
Battery & Test Information
Watch Pressure Test Equipment
The Witschi Proofmaster S equipment is of the highest quality and is Swiss made. Measurement is based on a non-destructive testing cycle using both vacuum and pressure to determine leakages. If a leakage is found, the equipment will suggest running a leak finder session. This pressurises the watch case, where upon the watch can be removed from the machine and submersed in water. Bubbles will form from the leakage point as the internal pressure slowly equalises.
The equipment has many programmable test cycles to enable all types of watches to safely be tested. It is also suitable for altimeter watches where gradual pressure increases are required to avoid damage to the internal sensors.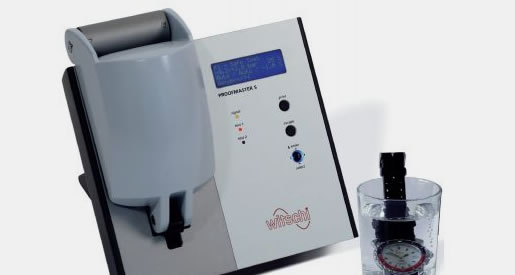 Renata Batteries
Renata offers a range of 0% mercury batteries that have been developed and extensively tested with the swiss watch industry. They offer a comprehensive range of 40 sizes for watches and are renowned for their quality and long lasting features. Indeed, most major luxury swiss watch brands rely on Renata. With our 35 years of watch servicing experience, and our high watch battery fitting turnover, we partner with Renata to ensure we always have the freshest of batteries for our watches. All of their battery's packaging has clear manufacturing date marks to ensure this.
Renata has first-hand knowledge of what a high quality watch battery must stand for:
an optimised volume/capacity ratio
dimensional precision and stability
high capacity retention on storage (low self-discharge)
excellent reliability thanks to a uniformly high quality level
state of the art leakage free thanks to a new sealing process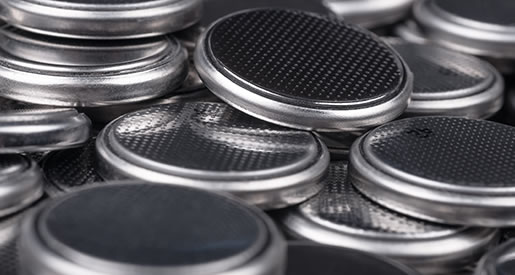 Eco-Drive and Solar Capacitor Replacement
Chances are if you have a Citizen, Seiko, Pulsar, Bering or Casio watch then it will be solar powered. A solar cell replaces the need for a battery replacement however if you notice that your watch doesn't seem to be holding power or is taking much longer than expected to charge, then chances are your watch will require a replacement solar cell or capacitor.
Here at Creative Watch Co we are able to source and fit genuine new Citizen Eco-Drive cells and that of other brands; this process usually takes a few hours if we have the cell/capacitor in stock. Typically we find that the original solar cell fitted in the watch lasts between 7 to 12 years.
Typical original lifespan of 7 to 12 years
In-store replacement from stock.
Original brand cells/capacitors
Signs of cell failure: Skipping/jumping second hand, not keeping charge.