5% OFF ONLINE WITH VOUCHER CODE with promo5

Watch Glass Replacement Services
Broken or scratched watch glass? - Creative Watch Co specialise in fitting new glass, and can check your watch is waterproof to original specification if required.
Our in-house service center has extensive experience in broken or scratched watch glass replacement. We replace Mineral and Sapphire crystals in watches from lower end up to high-end Raymond Weil, Tag and Omega etc. We can also carry out the watch sealing tests after the work is completed to ensure its water resistance features. Crystals can be replaced in many different shapes. Some watches have glass that is perfectly flat across the front face and in a simple shape such as round or square. These are the cheapest to replace. Some have curved glass to give the watch hands clearance to move beneath, and some are Sapphire crystals with a dome shape that are often the most difficult.
Depending on the brand and age of the watch, we can source original crystals for fitment, or manufacture the correct shape from a blank. Some intricate shapes will be hand crafted to fit the watch and will take a little longer to achieve.
Please select the brand below or use our standard form and enter your details for quotes, or email with your requirements to susan@creativewatch.co.uk. We also accept watches at our watch repair centre and showroom in the Jewellery Quarter.
How we replace broken glass
If the watch glass has been smashed, there is a possibility that fragments of glass have entered the watch movement. It is often best to service the movement at the same time to clean the glass out. The movement then has a 6 months warranty. It is sometimes optional as to whether you would like the movement serviced at the same time or not. We will have to assess the watch once we can physically see it, in order to determine if the watch movement will work properly.
There may also be damage to the dial and hands if the watch had a severe impact. We can also restore the dial to as close to the original design as possible. Parts of the dial such as the batons or numbers can either be polished or completely re-plated depending on the requirements of the customer. We can also re-plate the hands if necessary.
We aim to keep the watch with its original water resistance. If we receive the watch with a cracked or broken glass, we can't test the watch in our pressure tester before work commences, we can only do this after replacing the glass. Testing after completing the work may identify that other parts of the watch are defective and need further work. Please indicate at the time of the quote if the water resistance is an important feature of the watch you would like to keep. This may alter the procedures we follow to fit the glass, and hence a different quotation price.
Crystal Profiles - On Top of Watch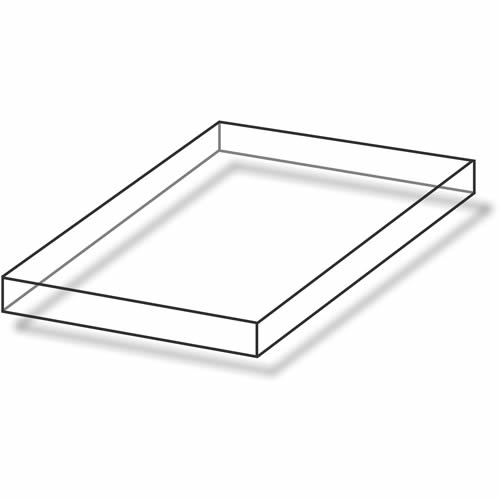 Flat Top Crystals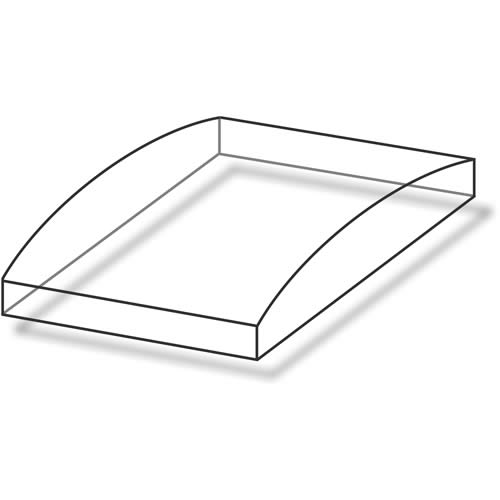 Domed Top Crystals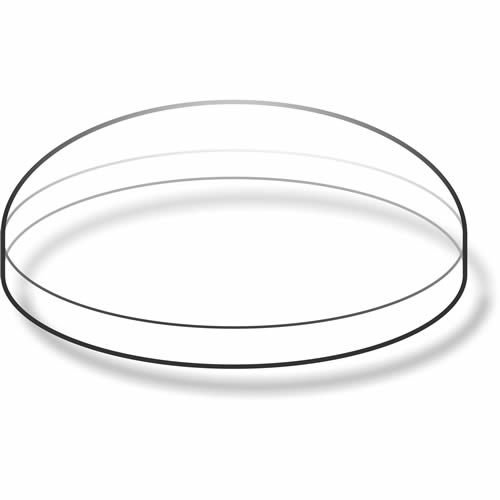 Circular Domed Top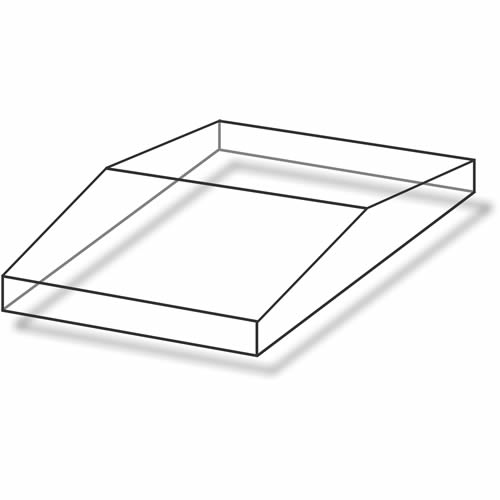 Gable Top Crystals (top view)
Crystal Profiles - Inside Watch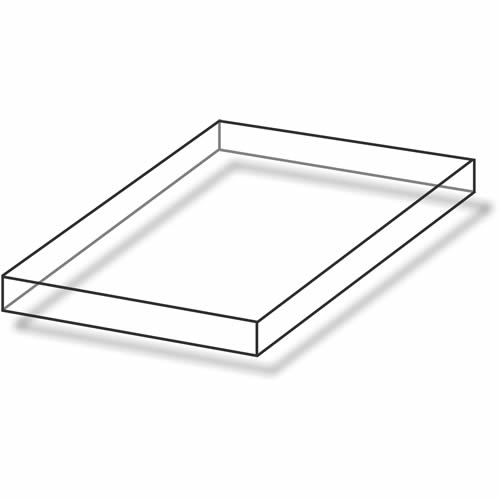 Flat Bottom (Regular) Crystals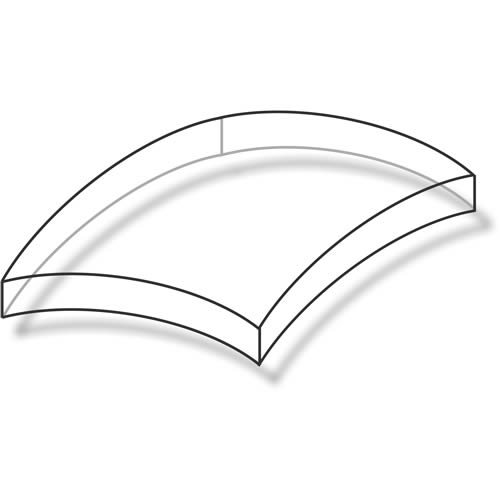 Curved Bottom (Military) Crystals
Domed Bottom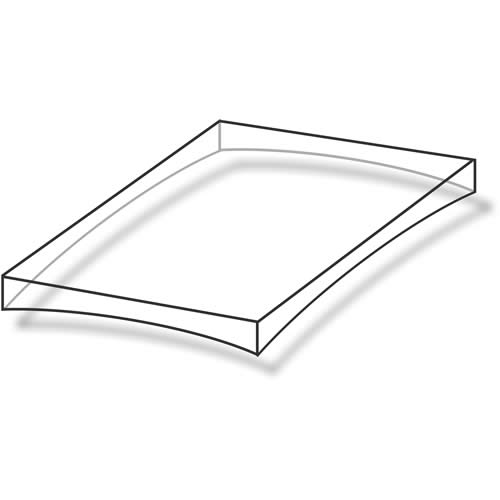 Curved Bottom
Watch Crystal Shapes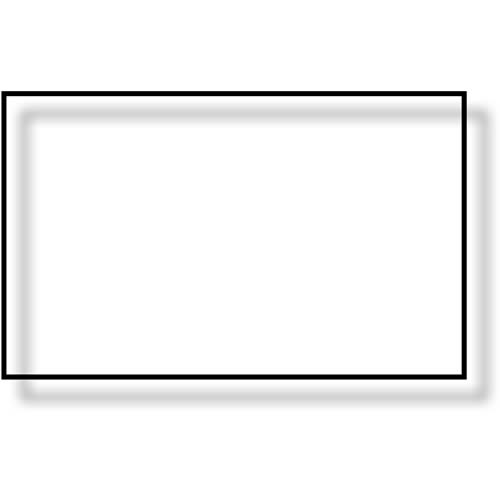 Regular Square Corners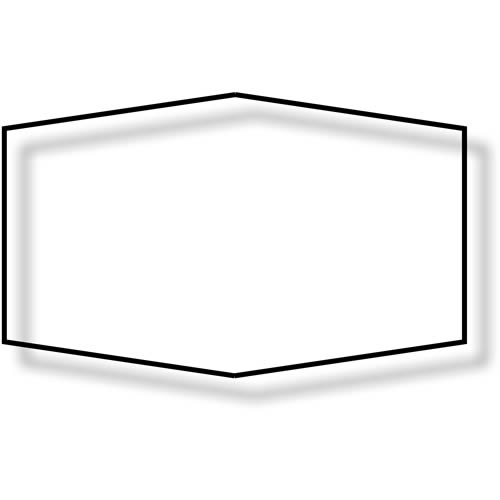 hexagon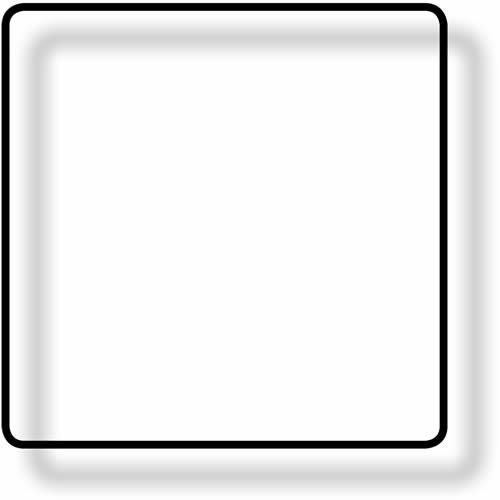 Square, Rounded Corners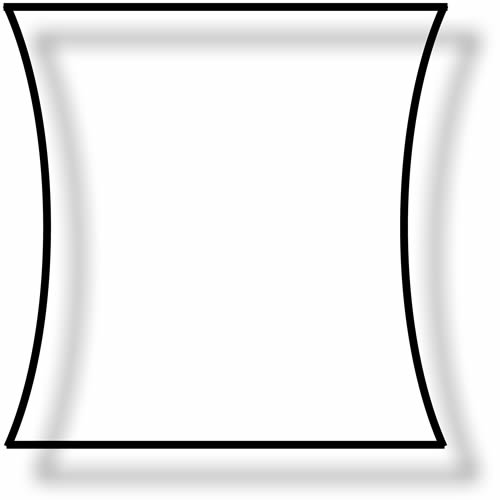 Hour Glass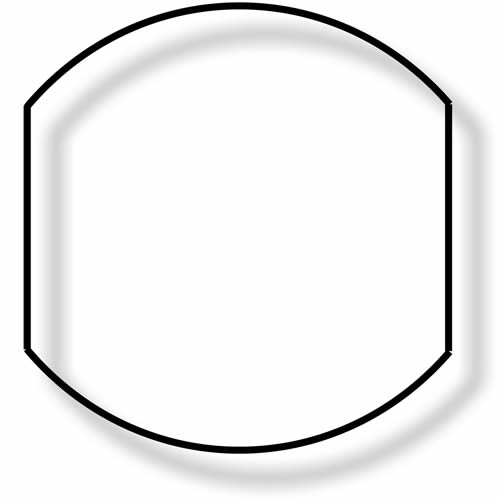 Barrel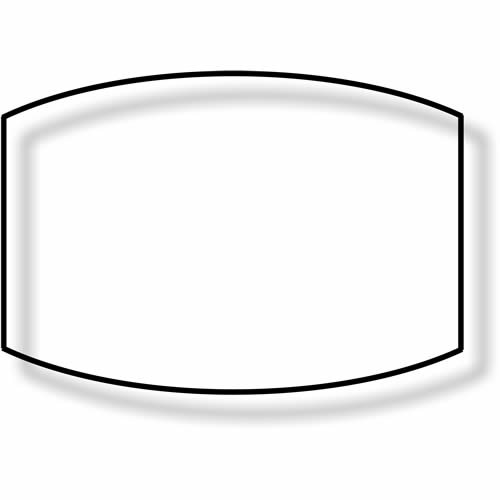 Tonneau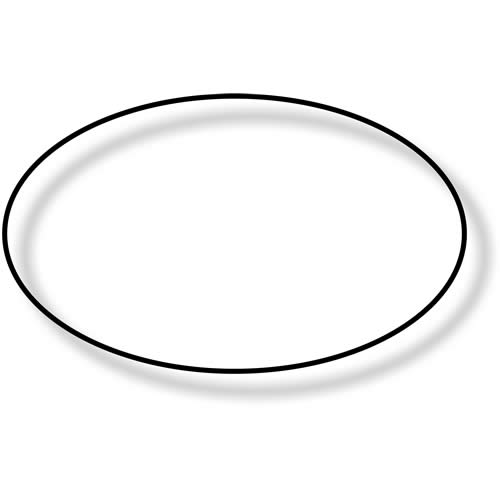 Oval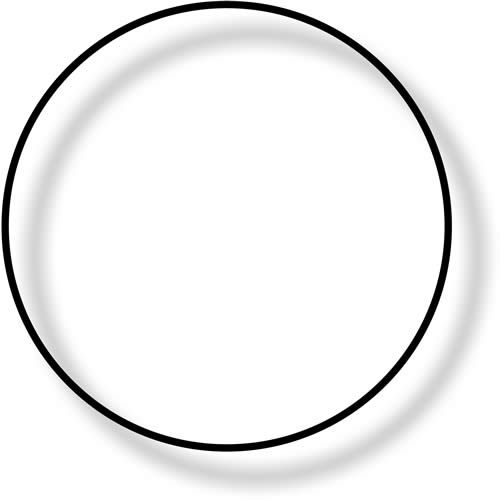 Round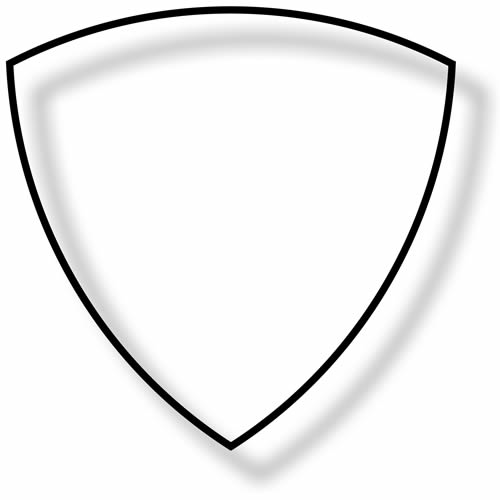 Shield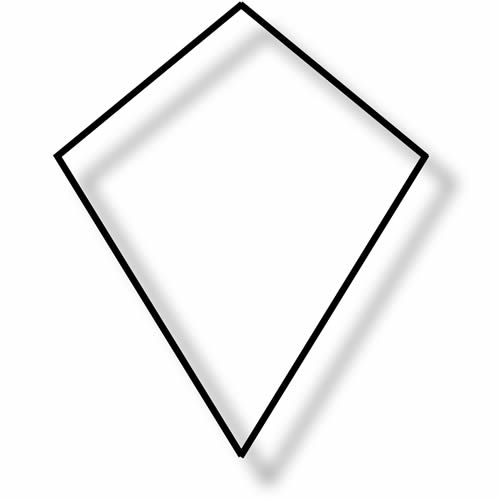 Fancy