Ferrari Watches collaborate with F1 Rush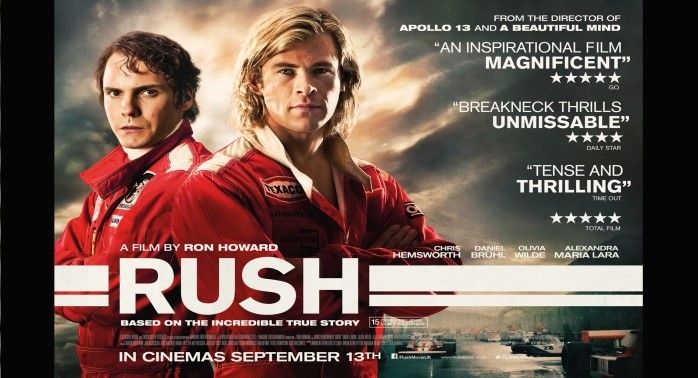 For those of us who remember the two world famous racing drivers, James Hunt and Niki Lauda we are in for a treat.
Written by Peter Morgan and directed by Ron Howard, they have produced a biographical film that depicts the sporting rivalry between James Hunt and Niki Lauda in the 1970's. Set in the glamorous age of Formula 1, the film begins by delving into James and Nikki's lives, addressing their very different styles and personalities both on and off the track building up to the memorable Formula 1 Race that took place in 1976, where both racing drivers were willing to risk everything to be crowned world champion, including risking their lives.
RUSH, due for release September 27th 2013 has selected the Scuderia Ferrari Watches brand as their perfect partner for the film. Chosen for their innovation and Cutting edge technology that has seen the birth of a range of stunning gent's watches, fuelled with Italian passion, these creations are ideal for any Formula 1 enthusiast. Boldly masculine in appearance, sleekly designed lines and eye catching curves, Scuderia Ferrari watches have been created by the same genius's who design Ferrari cars. Each Scuderia Ferrari watch has been inspired by a Formula 1 Ferrari Car. Bolted watch bezels represent a V8 Ferrari engine, carbon fibre dials inspired by carbon fibre found in various parts of a Ferrari Formula 1 car. Vintage elements can be clearly seen in their Auto d'epoca collection influenced by Ferrari cars of the 50's through to the 60's. Each watch model has a replicate Ferrari badge sported on their watch dial.
To view this amazing range visit creativewatch.co.uk or visit our Birmingham watch showroom. If you purchase a Scuderia Ferrari watch in store before September 5th you could be in with a chance of winning 2 tickets to a special preview screening of RUSH.
Rush is set to be one of the biggest releases of the year and it's collaboration with Scuderia Ferrari watches can only improve the stature of this amazing film.