Unique Watches by Dannii Minogue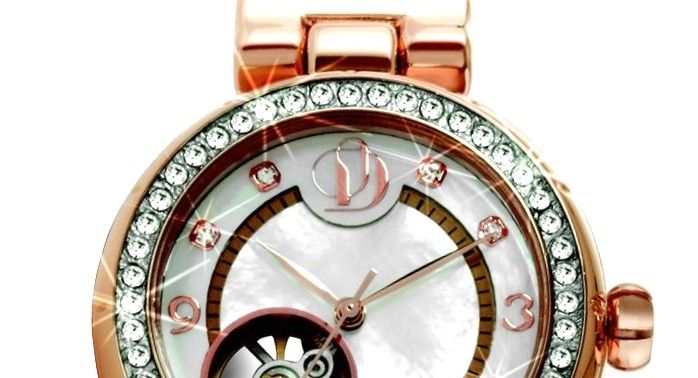 PD London is a renowned British design house, who target the high end of the fashion market. Clothes are designed for parties in Miami, cocktail evenings and movie premieres in LA. Wearers of these designs include the Duchess of Cambridge to Miranda Kerr.
After their success in the fashion industry, Danni Minogue more recently known for her appearance on X Factor as a judge, and the renowned fashion designer Tabatha Somerset Webb have Launched a distinguished line in ladies watches named Project D London watches.
Danni Minogue quoted "The watches are designed for every occasion; they can be head turners by day or elegant statements at night".
We at Creative Watch Co took this brand on a few months ago and these stunning watches are proving to be real head turners. Unique in every way and individual in their design.
Project D have 12 timepieces in their collection, each with their own unique design. There are 5 stylish Swiss automatic movement models, with part of the skeleton movements exposed. Crystal set faces add an ultra feminine touch with mother of pearl dials complementing the overall style of these timepieces. If you are after a timepiece that is quite unique I strongly recommend Project D.