Review of Automatic and Mechanical Watches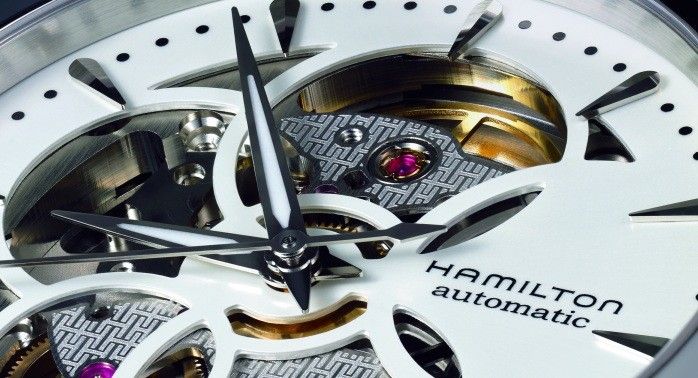 This is the Creative Watch Co. review of the ever popular mechanically automatic watches and their place in the current watch market.
In the past 10 years there has been a big leap forward in solar powered watches, particularly driven by Citizen Eco-drive and more recently Seiko Solar. The benefit of modern solar watches is that they are very practical, accurate and easy to maintain. So why would mechanical automatics be popular? One of the reasons in this day and age is increasingly their eco-friendly credentials. It can be argued that mechanical watches are less harmful to the environment as they have no significant chemicals in batteries and power storage cells, and that they may last longer as they can be serviced many times in their lifetime. If the right model is chosen where the movement is widespread, then the parts could be available for longer. This is where the Swiss auto's prevail as they are synonymous with quality watches and a good system of parts availability in the future.
As we have said, if its time accuracy and ease of use then a battery powered or solar watch is for you. Mechanical watches need winding by hand regularly and for auto's regular wrist movement is required to energise the watch. If you don't move enough then the occasional hand winding is necessary. This also ideally means that the watch should be worn every day or every other day. If fully wound-up they will last between 36 and 42 hours, which means that if worn on weekdays for work and taken off on Friday, then come Monday it won't be working and will need winding-up again and the time and date re-setting.
Accuracy wise auto's are tuned to be somewhere between a few seconds and 15 seconds gain per day. This means that over a week they may gain up to a minute. As mentioned before, auto's can be re-tuned if they gain too much time. If this happens after the watch is perhaps over 7 or 8 years old, it's often best to combine this adjustment with a movement service.
We would advise if your budget is tight, to as a minimum go for a Swiss automatic movement from a known manufacturer, and if possible an all Swiss made watch.
Perhaps the most popular auto's and mechanical movements are made by Sellita and ETA. The ETA movements can be found in most Tissot, Certina, Hamilton, Rado, Longines and Omega's. Tissot, Certina and Hamilton provide perhaps the ideal reliability and accuracy at the right price. These brands gain from both the expertise of the Swiss industry and ETA without the price tag of the really high end watches.
Automatic watch manufacturers are continually striving for quality design and manufacture of the watches in order to gain good reliability and time keeping. A movement of particular importance in the affordable price range of £300 to £800 is the evolutionary Powermatic 80. As the name implies, instead of 42 hours it has up to 80 hours of stored energy which makes it much more practical to use as well as precise. This movement started to be used in Tissot's and is now used in Certina's and probably more brands later on.
Here at Creative Watch we find that a nice feature of these watches is being able to see what you are paying for. Very popular is the glass case back where the movement can be viewed when the watch is taken off. The past few years has seen the resurgence of the skeleton movement where you and others can all see what's inside the watch whilst being worn.
For the real connoisseur, for those not content with a simple auto movement, extra functions and complications such as additional time zones, perpetual calendars and chronographs. These functions add significantly to the cost, complexity and thickness of the watch. As an example, the chronograph adds a layer of mechanics onto the front of the existing auto movement. The increased size and weight of this tends to look better on a larger wrist to be able to "carry off the look".
The biggest reason for their popularity is that some people like to appreciate what they are wearing and to possess an item of engineering excellence that speaks volumes about the individuality and character of the wearer. In this age the watch is not just about keeping time, as mobile devices and quartz battery powered watches can often do a better job. The watch is a statement of the individuals' appreciation for the art and craftsmanship.
Automatic mechanical watches possess an inner beauty, a sense of history, authenticity and worth like no other!
To see this automatic watch review as a video please click here